Podłogi do koszykówki — odpowiednie boisko dla twojej dyscypliny
Lite drewno jest wybierane w większości obiektów sportowych montujących podłogę do koszykówki — i nikt nie robi tego lepiej niż firma Junckers.
Junckers produkuje wysokiej jakości drewniane podłogi do koszykówki oferujące niezrównaną wydajność, która pozwala najlepszym sportowcom na całym świecie osiągać pełnię swych możliwości na podłodze do koszykówki.
Jako wiodący producent podłóg sportowych z litego drewna firma Junckers ma wieloletnie doświadczenie w dostarczaniu profesjonalnych podłóg sportowych na boiska do koszykówki. Ostatnio, w ramach umowy partnerskiej z FIBA (Międzynarodową Federacją Koszykówki), firma Junckers pełniła funkcję oficjalnego dostawcy technicznego FIBA EuroBasket 2017. W przeszłości współpracowaliśmy również z FIBA przy dostawie podłóg sportowych na EuroBasket 2009, jak również na Igrzyska Olimpijskie w Atenach w 2004 roku.
Podłogi do koszykówki firmy Junckers są wykonane z litego drewna twardego, jednego z najtrwalszych dostępnych podłoży i praktycznie bezkonkurencyjnego pod względem kosztów eksploatacji. Wszystkie nasze podłogi sportowe są zgodne z wytycznymi Sports England i Sport Scotland dotyczącymi przystępnych cenowo podłóg sportowych i są idealnym wyborem dla szkół, uczelni i uniwersytetów.
Podłogi sportowe Junckers są znane z wyjątkowej trwałości — mogą być wielokrotnie szlifowane i ponownie wykańczane bez uszczerbku dla wyglądu i właściwości użytkowych. Przy 12-letnich odstępach między kolejnymi szlifowaniami, w halach sportowych przeznaczonych do gry w koszykówkę mogą bez problemu przekroczyć typową trwałość wynoszącą 60 lat.
WYBIERZ ODPOWIEDNI SYSTEM SPORTOWY
Junckers and FIBA announce long-term partnership
Junckers has signed a long-term agreement with FIBA to serve as Global Supplier of wood flooring until 2024. A multi-event partnership which will encompass FIBA's elite international competitions in the next three years, including FIBA EuroBasket 2022, FIBA Basketball World Cup 2023 and 2024 Paris Olympic Games basketball tournaments.
Od wielu lat firma Junckers jest partnerem FIBA, a wszystkie systemy podłóg sportowych Junckers są akredytowane przez FIBA do rozgrywania zawodów na poziomie 1, 2 i 3.
Więcej informacji na temat zasad i przepisów gry w koszykówkę można znaleźć na oficjalnej stronie internetowej FIBA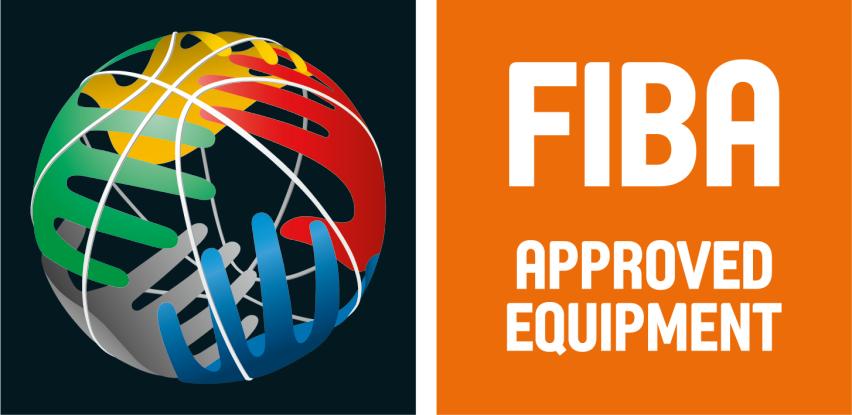 MIĘDZYNARODOWE REFERENCJE
MIĘDZYNARODOWY POZIOM RYWALIZACJI FIBA
Pan American Games/ParaPan AM games 2019, 4 Courts
FIBA Eurobasket 2017, 5 courts in 4 countries
FIBA World Championships men U19, Cairo Egypt 2017
African Basket League, Nigeria, Gabon 2017
Euroleague Spain, FC Real Madrid, 2016
Afrobasket 2015, Palais de Sport, Yaounde Cameroon
Commonwealth Games 2014, Glasgow , United Kingdom
Paraolympics 2014, QE Park London United Kingdom
Singapore Youth Olympics 2010, Singapore
Eurobasket 2009, Spodek Hall, Katowice Poland
Euroleague 2005, Olympiysky Complex CSKA, Moscow Russia
Eurobasket 2005, Belgrade Arena, Belgrade Serbia
Olympic Games 2004, Athens Greece
Let's communicate
I understand that by filling out this form, I agree to receive e-mail messages from Junckers and can unsubscribe at any time. I accept Junckers privacy policy.